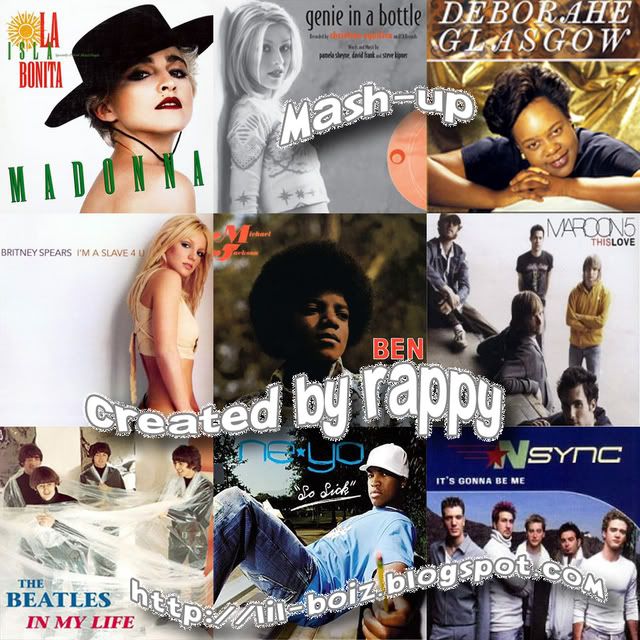 Tracks Used:
Madonna - La Isla Bonita
Deborahe Glasgow - Champion Lover
Christina Aguilera - Genie In A Bottle
Britney Spears - I'm A Slave For You
Michael Jackson - Ben
Maroon 5 - This Love
Maroon 5 - She Will Be Loved
The Beatles - In My Life
Ne Yo - So Sick
'NSync - It's Gonna Be Me
For Personal use only. Do not rename/edit tag.
Please add comment
after you
download the song.