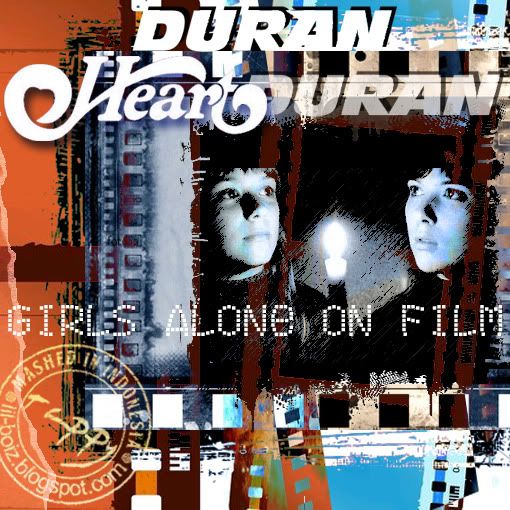 Rappy ft Duran Duran VS Heart-Girls Alone On Film
Includes:
Duran Duran - Girls On Film
(Acapella)
Heart - Alone
(Karaoke/Cover Version)
Kim Sozzi - Alone
(Acapella)
The not-so-satisfying part in making this mashup is the difficulty of finding original instrumental & acapella of Heart's Alone.
Stretching "Girls On Film" from its original BPM to the slow tempo of "Alone" was not too easy until Dylan show me a better software to change tempo of a track without too much distorted result. It surprisingly solved the problem just like magi
x/c
. ;) (Thanks, Dyl).
Also it's a little bit tricky thinking about the title for this track, for
"Alone Girls On Film"
or
"Girls On Film Alone"
might sound like two titles combined together, except it has no word
"VS"
.
I thought about
"Lonely Girls On Film"
but it might sound like Duran Duran VS Akon instead of Heart (Thanks for my friend Novi, the english teacher who convinces me that
"Girls Alone On Film"
makes enough sense based on the english structure & grammar and whatsoever in the books so many in her bedroom you might not believe that the bedroom actually does have wall) :)).
Anyways, back to "Lonely Girls On Film", It also can't help me from thinking of two chicks captured on hidden cam for the cover art. ;) LMFAO
Well, enough talking for now (I know you might not read it anyways LOL) just click on the download button to save the track to your hard disk or you can also preview it first on the soundcloud player below if you only keep important stuffs on your computer. ;)
Download:


IF YOU LIKE "GIRLS ALONE ON FILM", FEEL FREE TO VOTE FOR THIS TRACK ON MASHSTIX.COM BY CLICKING HERE

Download this weeks's Radio Stix Show #20 featuring "Girls Alone On Film" at position 3 as a new entry on http://www.mashstix.com.
Rappy ft Duran Duran VS Heart-Girls Alone On Film by rappy
Below are the videos I found on youtube of the tracks used in this mashup, in case you forgot how they sound like: