Around half an hour non-stop megamix of

Duran Duran

's songs !!!!
(contains hits & non-hits singles taken from their albums and pre-released remixes of Duran Duran's hits by other artists, remixed by rappy, 2008)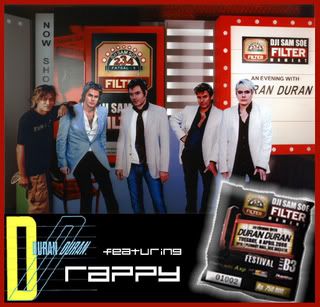 Is anybody hungry to download the song? :-)
Can you hear me now?
Note:For personal use only, please do not rename/edit tags.
Thank You,
rappy.
View this mix on www.duranduran.no