Another competition won by
Lil' Boiz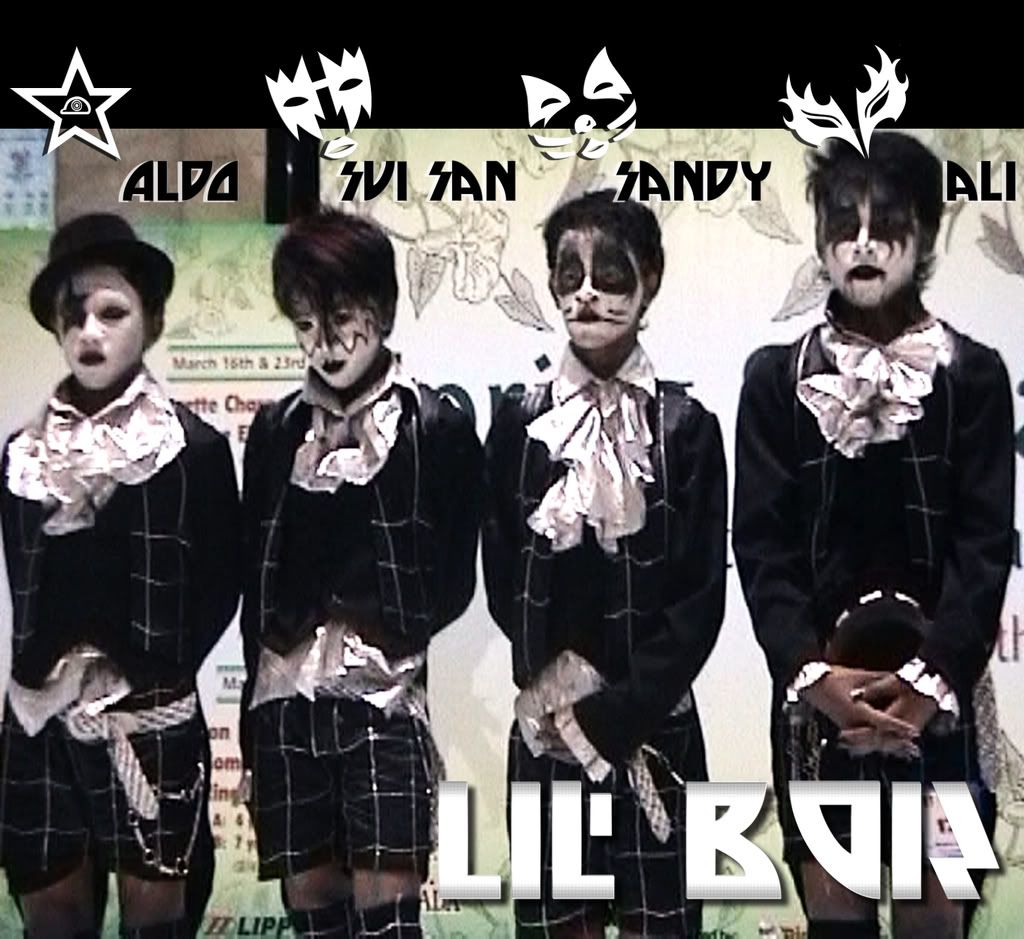 Choreographed by me, you can also hear my music-mixing here.
The choreography (ahem) had been finished in two days, before they joined the first competition using this concept (and for more audiences' excitements, I borrowed KISS_the band's idea for their make up,I hope it's OK for KISS's fans), and won first prize!! :-)
These two videos below contains the same dance they used in competitions at different places. They won both. :-)
It's you to decide which performance is better.

Any of your comments and advices would be highly appreciated.
meet Lil' Boiz on
www.friendster.com/lilboiz